Resources For Fellow Professional Photographers
Professional Development Workshops and Mentoring by Mike Price

Fairfield Photography's Mike Price Cr.Photog., is a PPA Photographic Craftsman and holds an undergraduate degree in Applied Science in Systems Analysis from Miami University as well a Masters in Business Administration from Franklin University. He is committed to lifelong learning for himself and those around him that want to excel in their careers.
Mike offers coaching, mentoring, speaking engagements, and workshops in the following areas:
Corporate headshot workflow and business techniques
Effective management of your small business
In-person sales
Photoshop workflow automation and speed
Introduction to videography for photography professionals
Effective use of Photo Mechanic for high speed image culling and organization
Click this "Subscribe" button added to Mike's mailing list for upcoming workshop announcements. Don't worry, he won't "spam" you. Emails collected here are ONLY used to announce workshops.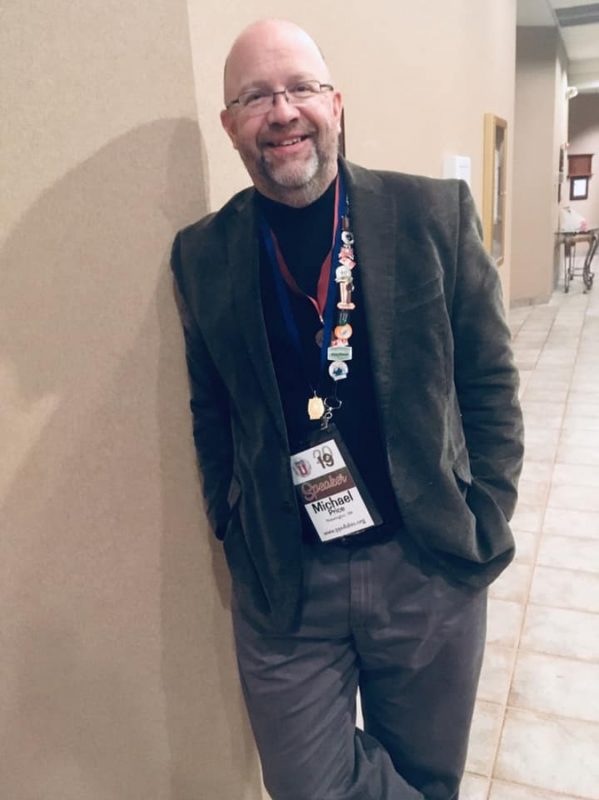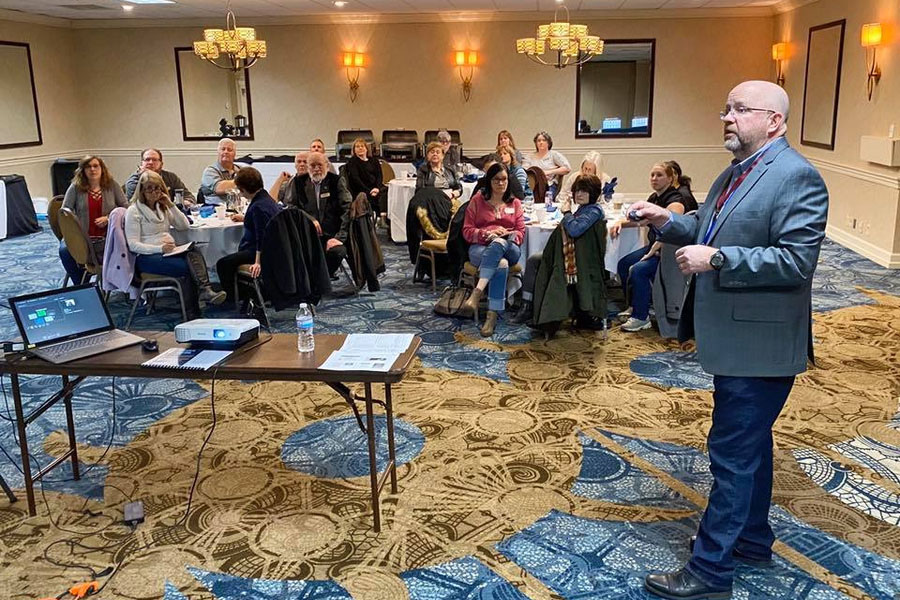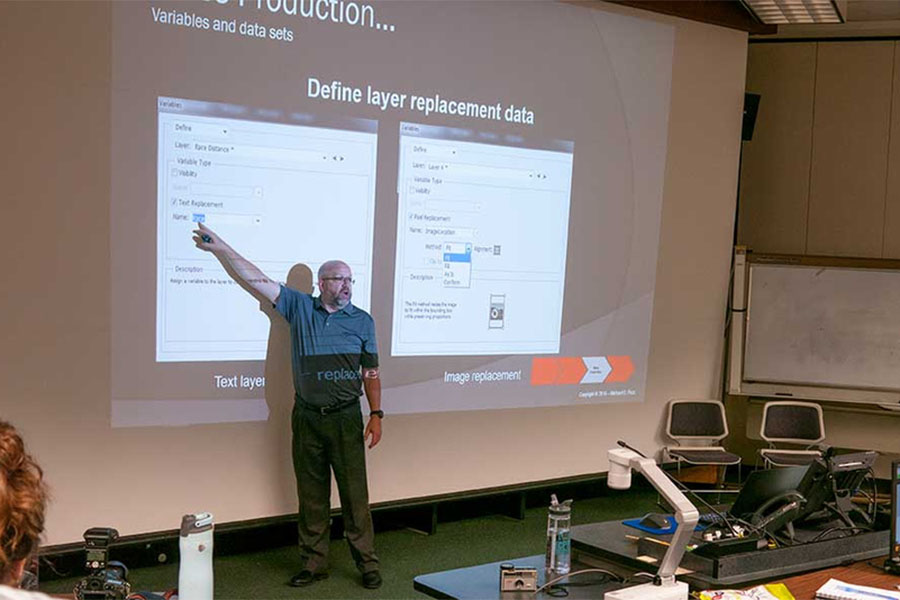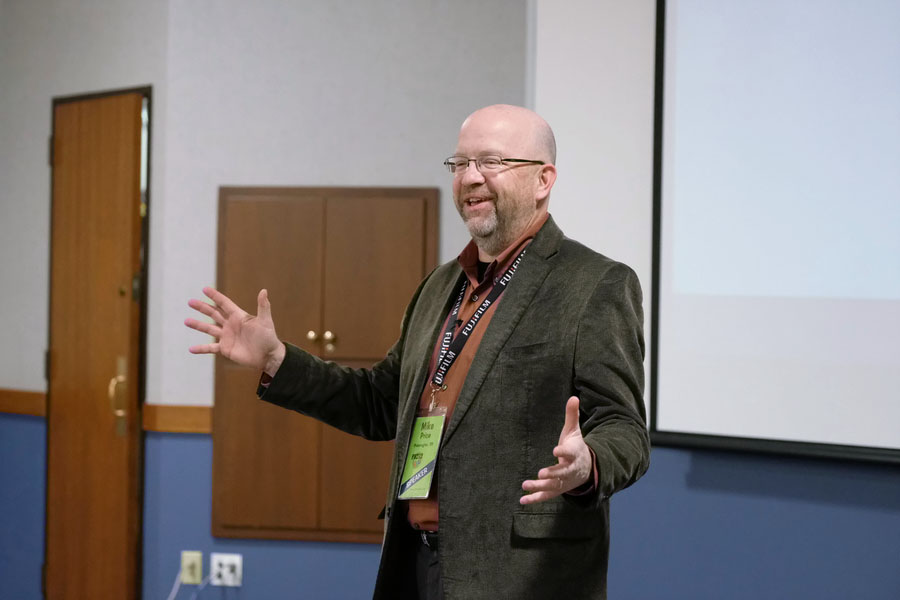 Subscribe to Workshop Notifications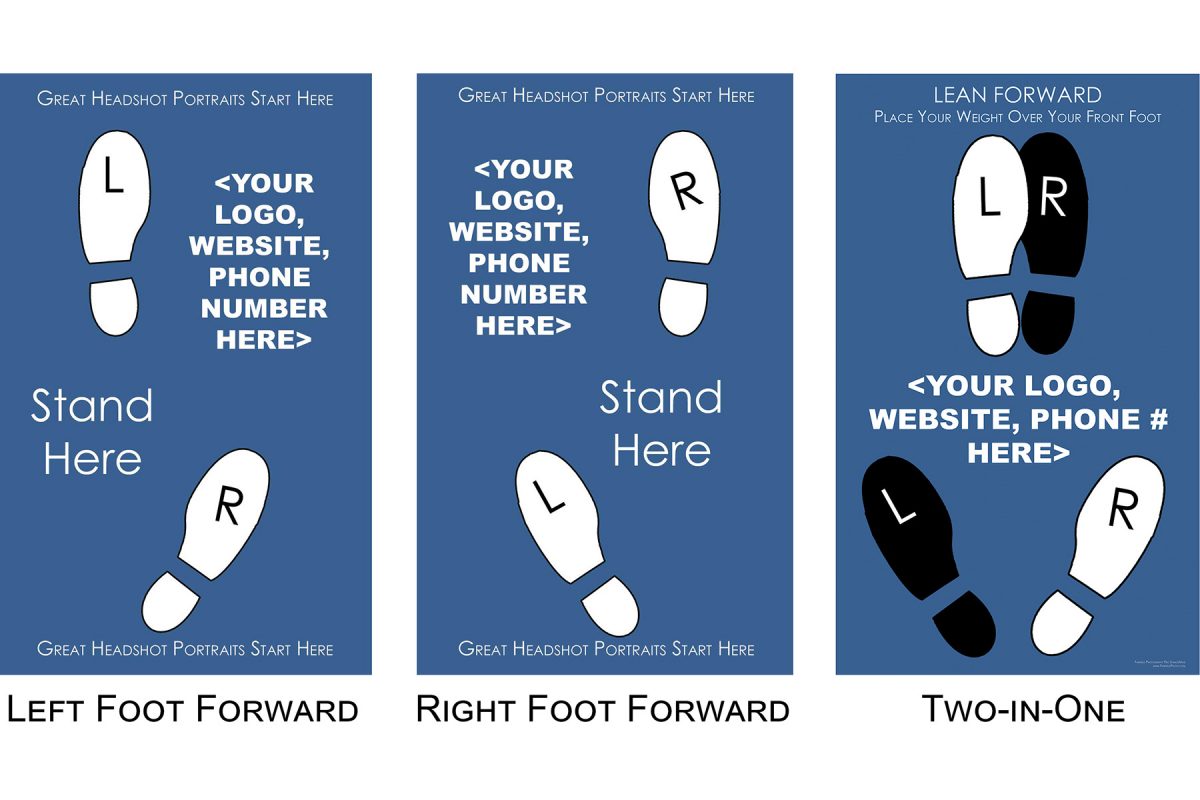 Headshot Pro StanceMats

Help your headshot clients stand in the correct position each and every time with Fairfield Photography's Headshot Pro StanceMats.
Save time explaining where to stand and face the body by using a Headshot Pro StanceMat and reduce the time to get each subject ready to photograph!
Each 18″x30″ Headshot Pro StanceMat is customized to your brand with you logo and company color specifications.
Pro StanceMat Purchase Options
Single Foot Placement Pro StanceMat
Single Foot Placement Mat – $30

One mat emphasizing either a left foot forward or right foot forward stance position. A great way to ensure a consistent starting position so all the resulting images have the subject facing the same direction.
Order Your Pro Stancemat
Two-In-One Pro StanceMat
Two-In-One Mat – $30
The Two-In-One Mat combines the layout for both a left and right foot forward stance on one mat so you can turn each subject independently for the best pose. Ideal for situations where consistency of posing direction across all the subjects is not needed.
Order Your Pro StanceMat
Left/Right Combo Kit
Two Mat Left/Right Combo Kit – $50
The Combo Kit includes both a left foot forward AND right foot forward Pro StanceMat giving you maximum flexibility to align a group facing either desired direction for a consistent look..
Order Your Pro StanceMat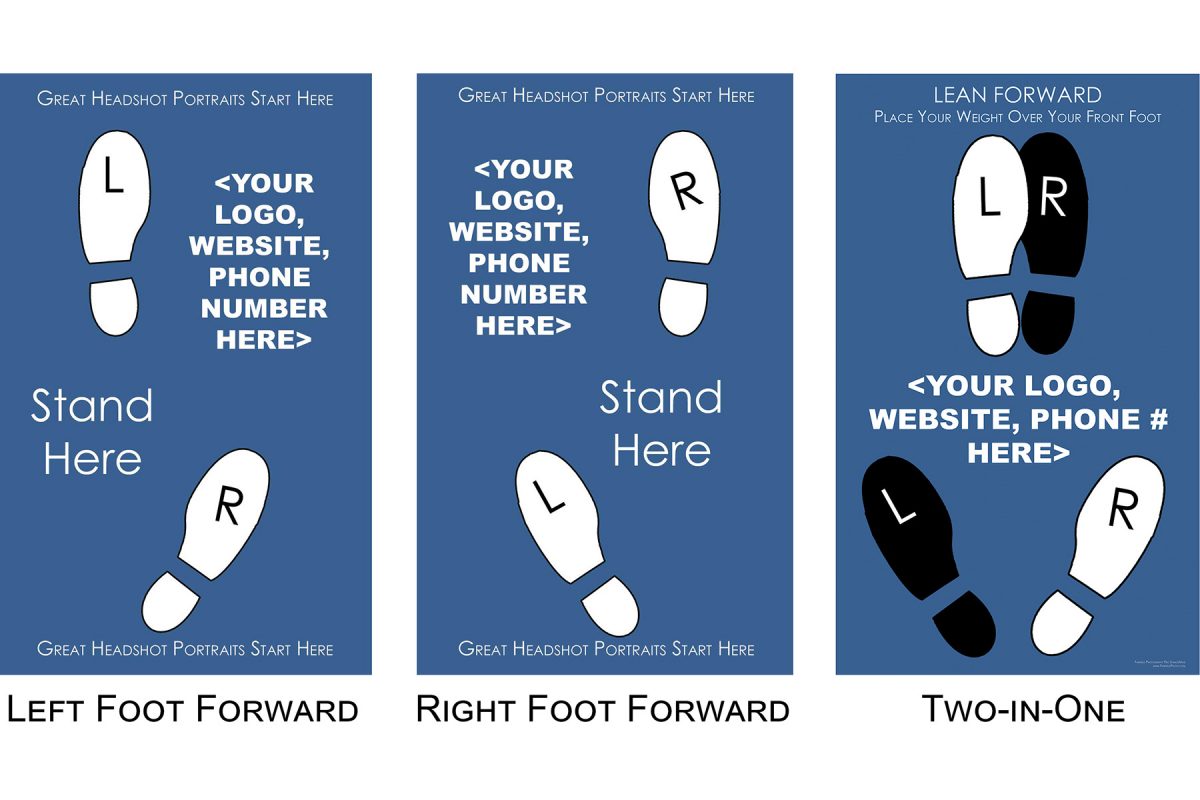 Recommended Software Tools and Plug-Ins
Pixnüb Software Plug-Ins
Pixnüb Software plug-ins have revolutionized the speed and quality of green screen image extractions. Add to that Face Crop, a one-of-kind tool that uses facial recognition to resize all images in a batch to a consistent face size and crop proportions so all of your images have the same sized faces along with consistently placed eye-line for fast, consistent headshot and group composites.
Simple Photo Share
Simple Photo Share does exactly what the name says — easily and quickly take images on your computer as you shoot them and transfer them to a simple web interface that customers can select their favorite pose(s) and then either text them or email them. The email delivery offers tremendous customization so you can highlight sponsors, upcoming promotions, or other services you offer. Pricing for Simple Photo Share is for a 24-hour image upload period (downloads are free). Get a FREE 24-hour event credit with the referral code "MikeSentMe"
ProSelect
ProSelect is the gold standard for in-person sales. Whether you are in your studio, on location, or in your client's home, ProSelect is the must-have tool for organizing images, helping clients choose their favorite images, show the images in frame styles, books, or on their own wall. With ProSelect Pro, you get the "Watch Folder" feature Mike uses to display and organize headshots on the fly with clients.
Recommended Gear Available on Amazon